Tennis Predictions
Tennis Predictions are not easy to predict as it is very fluctuating game and will change or influence the end result. But our deep astrology analysis of each factor we make predictions more confidently with the highest accuracy in the sport prediction market.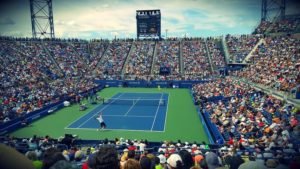 Tennis is the most interesting game not just for playing, but also for the watching as it shows the
the skills of a tennis player. This game truly needs determination, Concentration and quick
response to be a good tennis player. Tournaments like grand slam are the most popular and many viewers are keep watching this events even if they are not following tennis regularly.
We are providing Tennis Predictions for the most popular tournaments of tennis mens/womens singles doubles.
Most Popular Tennis Tournament
Australian Open
French Open
Wimbledon
US Open
The Davis Cup
ATP Challenger Tour
Tennis Tournament 2018 for which you can subscribe.